Your Best Local Plumbing Service
Plumbers In Edenvale
We are The Plumbers in Edenvale and we are experts when it comes to all general plumbing including burst geysers and geyser repairs or installations – we cover all areas of Edenvale and it's immediate surroundings 24/7. As the most reliable plumbing team in Edenvale we would be happy to assist with fixing your old geyser or replacing it with a new one. A burst geyser is an emergency so please don't hesitate to request a callback or give us a call at any time.
EDENVALE PLUMBER NEAR YOU
Email Us
Request A Free Estimate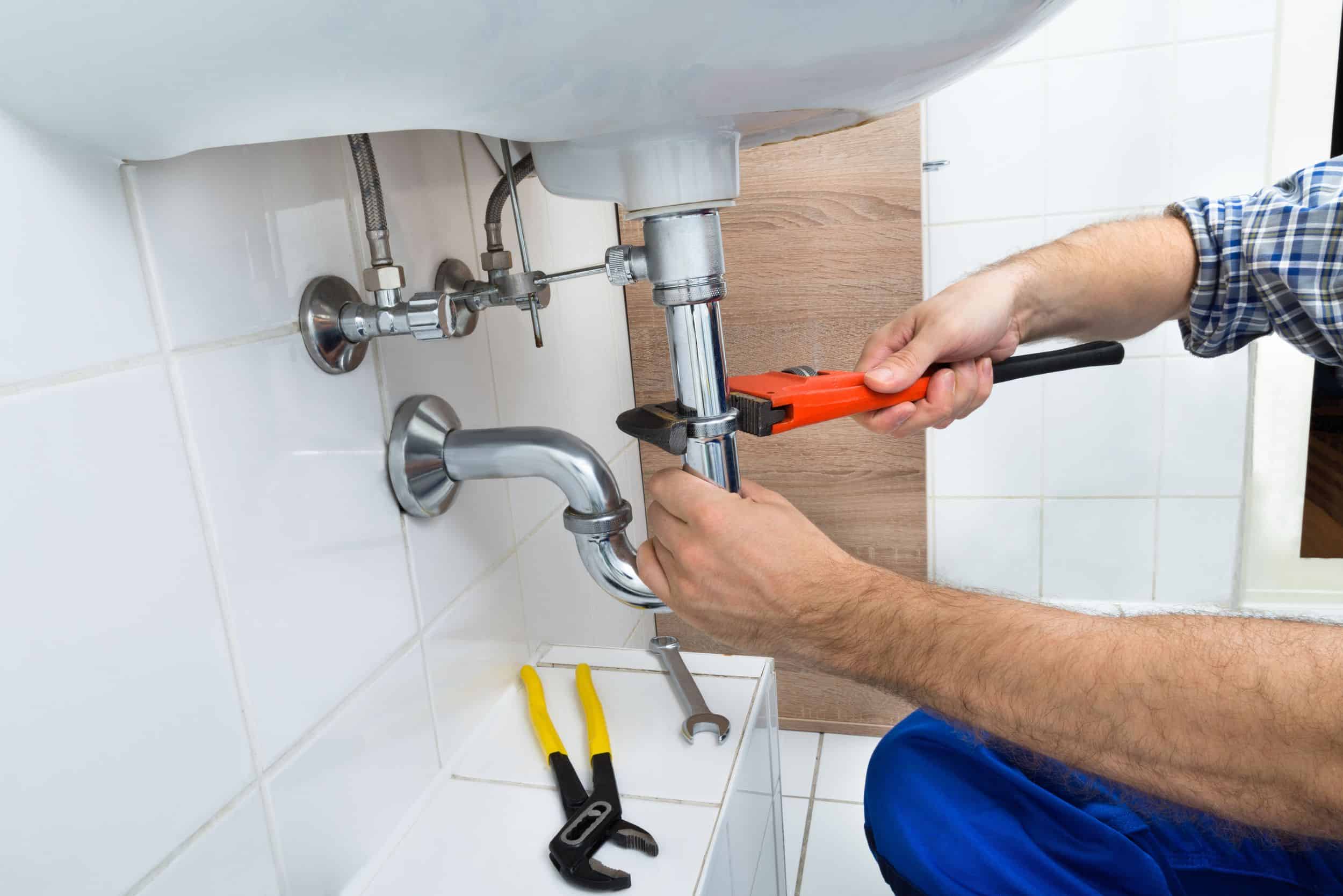 Plumbers In Edenvale
What To Do When Your Geyser Bursts In Edenvale
When your geyser or water heater, the cause is not always so obvious. A malfunctioning thermostat could result in the water overheating, expanding the volume of the tank beyond maximum capacity causing the seems to leak, or corrosion may have caused a leak in the fittings. However these are only two of many possible reasons. What is important is that you remain calm and act quickly and effectively preventing any additional damage to your home.
1. Turn Off The Cold Water Supply
The first thing you want to do if your geyser or water heater has burst is turn off the supply of cold water to the geyser. You need to locate the cold water supply pipe which runs from the main water line into the top of your geyser/water-heater. When your geyser is working fine, the water being pumped into it automatically shuts off when the tank is full, but now that your geyser is burst, the water gets pushed out the geyser into your room as it comes from the main pipe. Once you've found the main supply line to your geyser, twist the valve closed in a clockwise direction until it is shut firm and cannot twist any further. This will shut off the flow of water into the geyser stopping the overflow. If your geyser does not have a cold water supply valve, you need to turn off the main water supply to your house which is usually located near your water meter.
2. Turn Off The Power
You're not in the clear just yet. There is another risk associated with a burst geyser. The electric or gas heating element of your geyser is still on and heating your water. In the worst case scenario this could start a fire through an electrical short with the overflowing water. While you won't be using your geyser until it's repaired, you don't want to be wasting electricity and money heating your water which is why you need to turn off the power supply to your geyser.
Electrically Heated Geyser
Normally the heating element would turn itself off once the water reaches a certain temperature. however, if a faulty thermostat is the reason your geyser has burst, it means that the water heating element has not turned itself off and needs manual action to turn off. You want to head to your main power board and locate the breaker for your damaged geyser. Flip the breaker, turning off the power supply to your damaged geyser.
Gas Heated Geyser
If you're using gas power to heat up your water you need to find the gas line leading into your geyser and turn it off completely. It's possible that you have a gas leak which could be another potential risk. Open any windows in the area and leave the room allowing for the gas to escape
3. Minimize the Damage
Now that you've stopped any further damage from happening, you should start salvaging any items that may have been affected. You'll want to remove any furniture, boxes or any other items from are that's been affected by your burst geyser. Take photos of the crime scene. Your photos should include any of your belongings that were damaged, the walls, ceiling, floors and any other fixtures. These photos might be able to be of benefit with your insurance company. Once you have all the evidence, starting cleaning up the water with your mops, brooms and towels. If you have a humidifier it wouldn't be a bad idea to let it run which would help prevent any mold from growing.
4. Find and Repair The Geyser Leak
Now that any additional damage has been prevented, we can start fixing the Geyser. If you're not really the hands on type person, stop right here and fill out our contact form so we can call you or give us a call directly. We have a rapid response rate in the Edenvale areas and we are considered as the Geyser specialists in Edenvale. Our team are professionals at geyser repairs and geyser replacement in Edenvale.
Emergency Plumbers In Edenvale
When to Call a Emergency Plumber In Edenvale
Often, people experiencing the small plumbing issues ignore them until they are too late. To prevent your home from being damaged by plumbing leaks and flooding, it is crucial that you call a professional as soon as you suspect there is an issue. If you see water leaks or notice any kind of blocked drain backup, call a plumber on 072 280 7603.
Emergency Blocked Drain Edenvale
At 247 Plumbers GP, our team is available 24/7 to handle sewage backups and other plumbing issues. Our certified professionals can be at your house quickly, and they are well-equipped with the tools and experience to handle virtually any blockage or backup problem. Our team uses a sewer camera inspection system to identify the problem and find the most effective solution.
Plumbing Repairs In Edenvale
We can also recommend further preventative maintenance to prevent sewage backup. Our technicians can help devise a solution to common sewage backup issues, preventing expensive and hazardous issues from reoccurring in the future. Something as simple as a preventative sewer cleaning can help prevent sewage backup. In the future, this can save you time, money, and the headache of a plumbing emergency.
To learn more about sewage treatment, call 247 Plumbers GP at 072 280 7603 or contact us here.
Drain Cleaning Services
Drains are one of the most important features of any plumbing system, and it is important to take care of them. Blocked drains can cause wastewater to back up through your pipes and end up back in your home, which can cause a great deal of damage – not to mention, it can make quite a mess. Because of this, monitoring your drains and keeping them clean is of the utmost importance.
Signs of a Blocked Drain
Blocked drains are not always easy to spot until they are completely clogged and backing up. However, there are a few simple signs that can tip you off to the presence of a blockage before it makes a mess or causes any significant damage. Because you will have the most familiarity with your drainage system, you will be the first to notice when something is not working properly.
Warning signs you may need a plumber to take a look at your drains:
Flushing your toilet is difficult
Your sink or bath empties slowly or water pools when the drain is not plugged
A bad smell of damp, bacteria, or rot comes from your pipes
Causes of Blocked Drains
Drain blockages can be caused by a wide variety of things, which makes it important to check your drains on a regular basis. Here are some of the most common causes of residential drain blockages:
Leftovers and Food Products
The fats, oils, and debris that come from cooking your food can settle in the pipes and congeal, which catches other debris and promotes clogging.
Hair and Hair Products
Like food debris, oils, and fats, hair and hair products also contribute to blocked drains. Hair products contain a variety of oils and chemicals that can make blockages larger, while hair that goes down the drain sticks to these blockages until the drain is completely clogged.
"Flushable" Wipes
Although many companies advertise that their wipes are flushable, they are often the cause of pipe blockages. When these flushable wipes do not break down in the plumbing system, they create a blockage that can clog your entire system.
Sanitary Items
Paper towels and other sanitary items can clog your toilet or your drains as well. Especially if a small blockage has already occurred, larger items that cannot break down get caught in these blockages and create larger plugs. In these cases, a plumber is almost always necessary, as the clogs are often too large for drain cleaners found at your local store.
For more information about how to keep your plumbing system healthy, call 247 Plumbers GP at 072 280 7603 or contact us here.
FAQ'S
How do you unclog a drain system?
What do you do when drain cleaner doesn't work?
How do you unclog a deep-clogged kitchen sink?
Why does my drain keep getting blocked?
What kind of drain cleaning product could I use to get my drains flowing better?
Should I purchase a pipe snake?
Should I have my lines jetted and will they be clean longer?
Does baking soda and vinegar unclog drains?
Drain Cleaning Services In Edenvale
Drains are one of the most important features of any plumbing system, and it is important to take care of them. Blocked drains can cause wastewater to back up through your pipes and end up back in your home, which can cause a great deal of damage – not to mention, it can make quite a mess. Because of this, monitoring your drains and keeping them clean is of the utmost importance.

Need A Free Estimate?